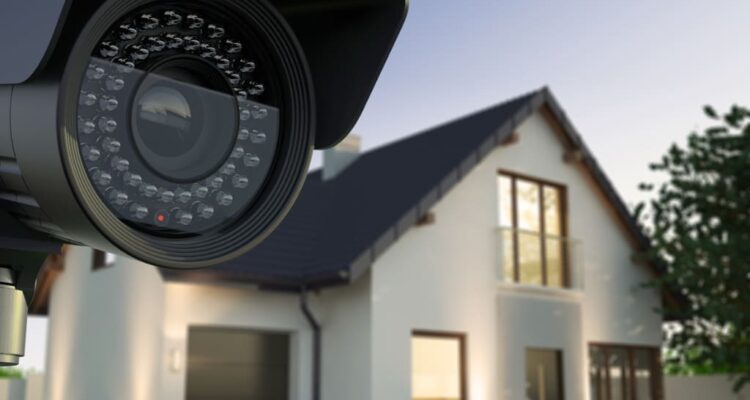 11 Reasons To Invest in a Home Security System
According to the Council on Criminal Justice, "residential burglaries increased in the first half of 2022" compared to the previous year. During the two previous years, property crimes had been receding while homicides and gun assaults were increasing.
The CCJ reports that the homicide rate was 39% higher during the first half of 2022 than the first half of 2019. If that's not enough to convince you to buy a home security system, here are more reasons you may want to invest in home security.
Lowers Homeowners Insurance
Depending on the type of system you install, you may qualify for a discount on your homeowners insurance. While it may not completely cover your costs of a home security system, this can certainly make it more cost-effective in the long run. With certain types of monitoring, you may be able to increase your discount. Making cameras part of your system can help you provide evidence to file claims too.
Provides Quick Access to Medical Care
Your home security system can include a medical alert system, which can be a lifesaver for those with mobility issues or people in poor health who might need immediate help. Although you may pay an additional fee for this type of service, it can provide even more peace of mind if this is a concern.
Deters Crime in the Neighborhood
A home security system doesn't just protect your home, it makes your neighborhood safer. Rutgers actually studied the deterrent properties of security systems. They found that as more homes in the community had a security system, the number of robberies dropped. Even among homes that didn't have a security system. Your home security system is part of a safer neighborhood for everyone.
Gives You Remote Access to Your Home
Home security technology has grown so much over the past few years. Keyless door locks give you the ability to let someone in your home no matter where you are. Use your camera to see who is there or allow them a code to enter within certain parameters. Smart lighting can scare away intruders and can be controlled from your phone.
Lowers Utility Costs
Today's security systems can include your other home automation products, from smart outlets and switches to thermostats and appliances. You'll never have to worry about turning the coffee pot or iron off when you're on vacation. You can control them right from your phone.
Forgot to lower the thermostat while you're on a weekend road trip? Save energy by changing it electronically. You may even be able to connect your security system to your thermostat. When the system is armed, it automatically adjusts. You save money and don't have to think about it.
Monitors Kids When You're Away
See what's going on in your home when you're out. Whether you're trying to give your kids a little more independence or just want to have peace of mind about who is in your home, you can use the security system to keep tabs on the kids. If you don't want to give them keys that can get lost, you can use your security system to remotely unlock the door.
Increases the Value of Your Home
Homes with a professionally installed security system have an increased value when you do need to sell them. The buyer doesn't have to invest in a system themselves, which will give them peace of mind.
Plus, while you're selling the property, you have increased security when you have multiple strangers going through your home. If you need to let professionals into your home for inspections, you can use your smart door lock to give them access without worrying about passing keys around.
Notifies of Fire or Gas Problems
Your home security system can also alert you to fire or smoke and carbon monoxide issues. Some systems can even monitor heat sources to alert authorities if there is a problem. Because many home security systems are monitored by a third party, even if you are out of your home, the first responders can be notified and allowed in to check on problems to protect your home.
Protects Your Valuables
According to Policy Advice, the average loss from a burglary is about $2,799. It's also estimated a home is burgled every 26 seconds in the United States. Even though many people worry about night break-ins, more burglaries occur in the daytime than at night.
Summer is the biggest season for break-ins. Most home break-ins aren't planned and only take about 10 minutes. Burglars want to get in and out quickly. A home security system is a great way to protect your valuables.
Protects Your Family
Some states have increased penalties for burglaries that occur when the home is occupied or if a resident gets injured, which makes empty homes the preferred choice. A home security system can prevent intruders when your family is home. Most criminals avoid homes that have security signs or neighborhood watch signs. You can have peace of mind that your family is safer when they are home.
Provides Peace of Mind
A home security system's biggest selling point is the peace of mind you have. When you're on vacation, you won't be concerned about coming home to find your home was broken into. You can sleep better when you are home, knowing that if the system senses heat or smoke, you'll be alerted, as will the local fire station. You can leave the kids home while you run to the store with a greater sense of security.
A home security system from US Protective Services gives you an extra layer of defense in your home. We can help you set up the system that fits your needs. As you decide to invest in smart appliances in your home, your system can be enhanced with more features. We want to help you feel secure about your home. Reach out to us if you are interested in a state-of-the-art home security system.