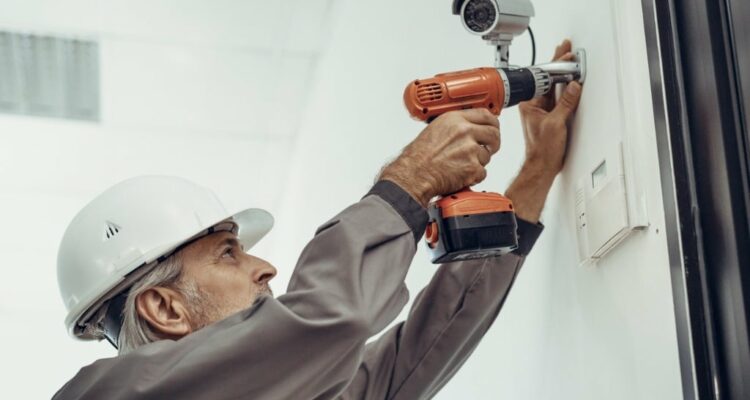 What Is a Security Integrator?
As the physical and cyber worlds become more intertwined, the importance of professional security can't be emphasized more. To counter ever-increasing physical and cyber threats, many are investing in security integrator services to protect all aspects of their daily life.
However, because today's security system integrators deploy a wide range of evolving products and services to protect homes and businesses, it's understandably difficult to comprehend their role fully. This article will discuss what a security integrator does, the services they offer, and the various benefits they provide.
Continue reading below to learn more about security integrator services and why U.S. Protective Services should be your first call when looking to improve the safety and security of your home or business.
What Does a
Security Integrator
Do?
Because of increasingly sophisticated cyberattacks and physical threats, home and business owners face ongoing security challenges. While real-time security monitoring and surveillance are good places to start, more dependable security solutions are needed to keep their homes and companies safe. For many, working with security integrator services is the best solution.
A security integrator is a term used to describe a full-service security system provider who specializes in combining several security applications into one centralized security network, ensuring that all subsystems work together. These subsystems often include video surveillance, access control, intrusion detection, emergency notification systems, etc.
Security integrators accomplish this by using hardware, software, computer networks, hybrid solutions, and specialized security equipment. Unlike legacy security options, an integrated security system helps home and business owners avoid unnecessary security pitfalls. These systems provide tremendous value and assist in maintaining the security of homes and businesses alike without wasting valuable time and resources.
While many security integrators also specialize in designing, installing, and managing security solutions, there are numerous variations in what each security integrator provides. For example, some providers install ready-made solutions. In contrast, others may offer additional services and can help you create a security strategy for your home or business and install, inspect, manage, and maintain your security systems throughout their entire lifecycle.
Many of the services that a security integrate provides include the following:
System design and engineering

Video surveillance

and monitoring

Video review and analysis

Security risk or needs assessments

Hardware and software installation and training

System service, maintenance, and upgrades
Benefits of Working with a
Security Integrator
Today's home and business owners face many threats and emergencies. While some face physical threats such as theft and break-ins, others must deal with cyber risks posed by hackers searching for sensitive information to sell for profit.
As technology evolves, there are more reasons to invest in your home or business security than ever. Here are some of the advantages of working with a security integrator for your residential or commercial security:
Real-Time Monitoring
No home or business owner should wait for the consequences of a security breach to manifest before addressing the issue. Working with a professional security integrator provides your with real-time monitoring, allowing you to streamline processes and monitor all aspects of your home or business.
This not only helps to expedite information and facilitate a better response across all systems but in the event of an emergency, immediate action can be taken as soon as problems arise.
Centralized Security
Working with a professional security integrator allows you to centralize your entire security system so that you can monitor all aspects of your home or business from a single location. So, even while you are away, you can monitor all aspects of your security system, review reports, and receive custom alerts about security concerns from a computer, smartphone, or tablet device.
Customizable Services
Depending on the nature of your business or the location of your home, you may be exposed to a variety of different types of crime. With integrated security solutions, you get a much better system for preventing a wide range of threats. Instead of a "one-size-fits-all" security system, you receive security solutions tailored to your specific requirements and configured to operate in various ways.
Easy to Manage
When you have integrated security systems, you can manage and control your security systems from a single platform, allowing for increased accessibility and management. Whether you want to review an incident or file a report about suspicious activity, you no longer have to access multiple systems to access secure data. With an integrated security system, everything is in one place, making it easier to manage all aspects of your security system.
Security Expertise
While some home or business owners are aware of their security needs, a full-service security integrator sees the big picture of how each component works together to form a comprehensive security system.
Security integrator services have dedicated expert teams specializing in various areas, allowing you to implement complex security systems and manage and customize your services. As a result, you can be confident that you are investing in high-quality security systems for your home or business.
U.S. Protective Services Is the Preferred
Security Integrator
in Northeast Ohio
When it comes to protecting your home or business, integrating various elements of security systems provides several advantages. Because all systems are designed to work in tandem with one another, security integrator services enable you to be well prepared in the event of an emergency and more comprehensive in your responses to security threats.
If you're looking to improve the overall security of your home or business, U.S. Protective Services is here to help. U.S. Protective Services has been providing comprehensive security solutions to Northeast Ohio businesses and homeowners for over 50 years. Since our inception, we've been committed to delivering custom-tailored security products that are simple to use and custom-tailored to your needs. 
With extensive, round-the-clock monitoring, our number one goal is to provide industry-leading quality and service to all of our customers, and we can't wait to learn more about how we can assist you.
To learn more about how we can improve your residential or commercial security, contact U.S. Protective Services today to speak with one of our security experts about how our professional-grade security systems can simplify your security with extensive, 24/7 monitoring.