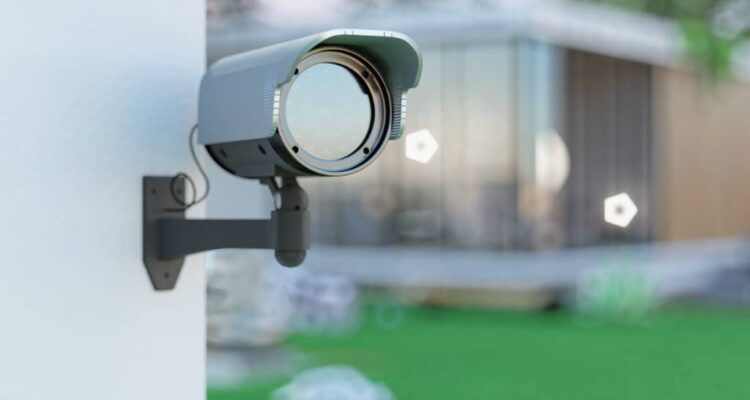 What Is CCTV and How Does it Work?
If you have residential security concerns and want to protect your home or apartment from intruders or damage, CCTV can offer deterrence, protection, and peace of mind. If you are a business owner and want to protect your business, your inventory, and your property from theft or damage, CCTV can provide significant protection, and likewise, deterrence and peace of mind.
In addition to homes and businesses, CCTV can be used for other public uses, including recreation facilities, hospitals, country clubs, schools, stadiums, and more.
What Is
CCTV
and What Are its Applications?
CCTV is an acronym for Closed Circuit Television. It is a "closed circuit" system that provides video surveillance by broadcasting a television signal to a limited number of television monitors rather than to the general public, as do regular television broadcasts. All the elements of a CCTV system, including the cameras and recording devices, are directly connected. 
The applications of CCTV include: 
Crime deterrence. The presence of CCTV cameras often deters individuals who wish to do damage to a property, break and enter, or commit a robbery.  
Crime management. When some type of criminal (or mischievous) activity does occur, CCTV video footage can be used by law enforcement professionals to investigate, track down the perpetrators, and provide evidence for legal prosecution.
If the CCTV system includes devices like audio or thermal sensors, issues like gunshots or a fire can alert officials before further problems occur. CCTV cameras can be used to observe and protect cash registers from theft or robbery. They can be used on retail sales floors to deter shoplifting and monitor employee behavior. 
Disaster management. CCTV cameras can be used by emergency services and rescue workers to monitor issues in real-time and to assess the means to handle them. 
Street monitoring and traffic management. CCTV systems can be used to gather traffic statistics and monitor streets for speeding, traffic light violations, and other traffic issues. 
Medical monitoring. CCTV cameras can be used to monitor at-risk individuals such as the elderly or children, to identify a potential medical crisis, and facilitate an appropriately expeditious response.
Behavioral monitoring. CCTV systems can be used to prevent and address problem behaviors. For example, preventing bullying or gang violence at schools, watching for playground accidents, or preventing suicides at railway crossings. 
Retail intelligence. CCTV systems can be used in retail stores to analyze shopper behaviors to help a business improve its operation and enhance its success. For example, examining what directions people walk, what isles they spend the most time in, and what areas they avoid.
How Does
CCTV
Work? 
A CCTV system includes one or more cameras, a recorder, and one or more monitors used to view camera images. The camera(s) collect the images, and those images are transmitted to the recorder, either wirelessly or by cable.
The camera(s) may also have audio recording capability. The recorder may utilize analytical software to interpret the data that is transmitted and, using that, send alerts to those who are monitoring the system. The monitor(s) can be accessed by people or via software. 
There are two primary types of CCTV systems, analog and digital. Analog systems require the use of coaxial cables to connect the devices and transmit continuous video images. This provides lower-quality images and usually does not transmit audio. Analog CCTV is cheaper and easier to install than digital/network CCTV. It does not facilitate data encryption. 
Digital CCTV transmits images directly to a computer without using cables. Thus, it is highly mobile, allows surveillance automation, and enables remote monitoring. It requires a higher learning curve to operate such a system and is more expensive than an analog system. 
Possible
CCTV System
Features
Possible features to be included in digital CCTV systems include: 
Motion detection.

This capability senses movement and triggers a

real-time

alarm. 

Video analytics.

This capability can differentiate motion between animals, humans, and vehicles. It can also determine movement direction and movement duration. By analyzing movement patterns, it can eliminate false notifications. It can also prevent false notifications from loud noises and major weather events. 

Additional alerts.

Other alerts can be added, including tripwires and activity zone alerts like indoor/outdoor lights. 

Night vision.

Cameras can be included that have the capability to capture HD vision night recordings or recordings in inclement weather conditions. 

Instant and remote replays.

This capability allows instant

CCTV

footage playbacks and remote alerts. Using a smart device, remote alerts and playbacks can enable constant monitoring away from monitored premises to provide constant security and peace of mind. 

High-level resolution.

Helps law enforcement and other authorities capture a level of detail that will help them identify and recognize perpetrators to enable them to be brought to justice. 
Types of
CCTV Camera
s 
There are many types of CCTV cameras available.
The most economical is a

dome camera

, named for its dome shape. It is the most basic type, meant for indoor installation, and it works on a day-only basis.

A

bullet-type camera

is intended to capture the visuals of a specific area. It is attached to a specific place.

A

c-mount camera

comes with a detachable lens. It allows users to change the distances that the

CCTV camera

covers.

A

day/night camera

can operate in any light level, from normal to poorly lit.

An infrared/night vision

CCTV camera

can capture images in nearly pitch-black conditions using infrared LEDs.

A

varifocal camera

allows users to zoom in and zoom out without losing focus on the images being viewed.
Get Peace of Mind with
Security Systems
from U.S. Protective Services 
Home security. We provide smart home security systems that offer a simple user experience, value-added options, and comprehensive monitoring. 
Commercial security. We provide commercial security systems to protect your business or other public enterprises without the headaches of no protection or the hassles of DIY security. We offer a simple user experience, value-added options, and comprehensive monitoring.  
Our security systems use modern IP and cellular communications for reliable local monitoring, along with remote service and diagnostics by our service department. 
We believe that our residential and commercial customers should realize the full value, reliability, and peace of mind from their security investment. We make security smarter, simpler, and more available to all because everyone deserves to feel safe and secure. 
Get Professional Security Protection 
Contact U.S. Protective Services, based in Cleveland, OH. We have been a leader in electronic security and surveillance for over 50 years, offering security products and services that provide value and convenience to all our clients. We provide custom security solutions to meet every client's needs.