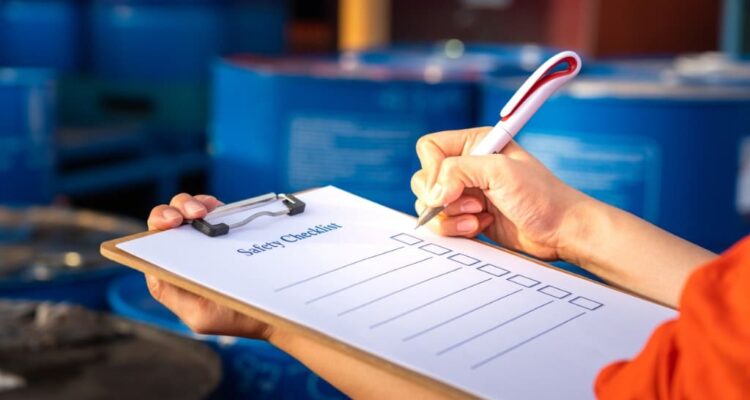 How to Conduct a Physical Security Audit for Your Business
Physical security is something that no business, large or small, should take for granted. It is a matter of protecting your assets from damage and threat, your business from unwanted disruptions, and your people from danger.
Do You Actually Have to Worry About Security Threats?
Absolutely. According to the U.S. Department of Justice, there are about 2.5 million burglaries committed annually in the United States and 34 percent of those affect small businesses. Research indicates that commercial businesses like retail stores, malls, convenience stores, and restaurants experience the most robberies, but any business that has valuables of any kind may be targeted by robbers.
Additionally, the National Safety Council (NSC) reported that millions of Americans each year claim to have been victims of workplace violence. According to the NSC, workplace assaults resulted in 20,050 injuries and 392 deaths in 2020.
Common Physical Security Threats 
Physical security threats include human threats like vandalism, burglary, unlawful intrusion, intentional mischief, and aggressive business disruption activities. They also include external threats like floods, lightning, earthquakes, fires, and power supply fluctuations.
To protect people and other critical business assets, it is important for business leaders to stay vigilant and conduct a thorough physical security audit every year. Don't wait until a problem occurs to start taking physical security seriously.
What Is a
Physical Security Audit
?
A physical security audit is a comprehensive inspection and evaluation that reviews all the security measures that you have implemented. It will identify and uncover any safety and security weak points or gaps that you should address to improve your business security. Typically, a security audit is performed by a professional third party. The audit should also evaluate your security policies and how well your security practices are being followed. 
Conducting a
Physical Security Risk Assessment
An audit should cover the security aspects that are appropriate for each individual business because not all businesses are alike in their security needs. It is important to start by identifying potential security gaps, both external and internal.
Review access controls to protect the business' assets and determine vulnerabilities. This should include reviewing perimeter and building access points, determining how many doors need to be protected, and identifying the number of individuals that will need to access the building regularly.
Do doors and windows close automatically? If your facility has a loading bay, does it stay closed and locked when not in use? Can vehicles enter the property freely, or is the property gated?
Determine if door readers need to be installed to limit building access or control variable access to specified areas. Door access can be automated to work differently when personnel are present to monitor entry and when entry must be more restricted. Digital badging offers secure and convenient facility entry.
Review systems and practices for intrusion detection and surveillance. Ensure all building access points are equipped with security alarms. Video surveillance systems should be checked to ensure that they have been installed properly, are in the right locations, and are operating correctly.
Sensors can be utilized to sense when secured doors are left ajar, when forced entry is taking place, or when unlock attempts fail. Other sensors can be utilized, including sensors for glass breakage or gunshot detection.
Environmental situations should be evaluated for security purposes. For example, people inside of a building should be able to see entrances and exits clearly, and there should not be anything that blocks windows, including landscaping and signage.
Effective lighting should be installed on the building's grounds, and it should be operating properly so that all building entries, walkways, and parking areas are well-lit at night. Some interior building lights should be kept on at night to deter malicious activity. Building lighting can be integrated with building management systems so the lights can be controlled and adjusted automatically. 
Emergency systems, including smoke and fire alarms, fire suppression systems, and carbon dioxide monitoring systems, should be reviewed to ensure they are installed correctly and operating properly. Evacuation plans can be created to ensure that everybody is safely out of the building in the event that any of these detectors go off.
For added security, many businesses employ security staff. Review any security staff needs and whether they will be in-place 24/7 or during normal business hours. Will they perform regular security checks and property patrols? Will they inspect vehicles? Will they verify every person that enters a building? Can security issues be monitored remotely? 
Now, we know that just hiring a security staff for your business may sound like a daunting expense. But don't fret! Though this depends on the level of security that your business needs, this option is surprisingly cost-effective 
Evaluate training plans and procedures to ensure that employees are properly trained and prepared to act in case of a safety or security problem and when they witness security violations.
Regular testing and maintenance are critical parts of a physical security plan and its systems. This includes regular testing of electronic access control systems, fire systems, and video surveillance systems.
What Can U.S. Protective Services Offer You?
We can make it easier to protect your business by providing smart and simple security solutions, including the following.
Access control systems

that provide remote cloud access and allow for instant updates and consistent management, as well as full integration with camera, security, and fire systems. 

Security cameras and video analytics

, which includes object tracking and traffic counting to provide insights into customer and employee behaviors, virtual guard tours, and remote intervention to help reduce vandalism and inventory loss and prevent accidents. 

Commercial fire alarm systems

that provide modern smoke, heat, and flame detection, local monitoring for fast, accurate dispatch, and non-traditional options, including air sampling and linear heat detection. 

Video alarm verification

that enables police dispatch with crime-in-progress priority

rapid-response

, virtual guard tours, live intervention, and other options. We can complement an

existing security system

or add a new level of threat detection. 

Business burglar alarms

, including customized real-time alerts via email, text, and app notifications, as well as supervised dual path monitoring to our local monitoring center. 
For over 50 years, U.S. Protective Services has been committed to offering Northeast Ohio businesses a comprehensive range of custom-tailored security solutions. With extensive, round-the-clock monitoring, we believe that our customers should get the most out of their security investment, and our number one goal continues to be providing industry-leading quality and service to all of our customers.
To learn more about how we can improve your commercial security, contact U.S. Protective Services today to speak with one of our experts about how our professional-grade systems can simplify your security with extensive, 24/7 monitoring.