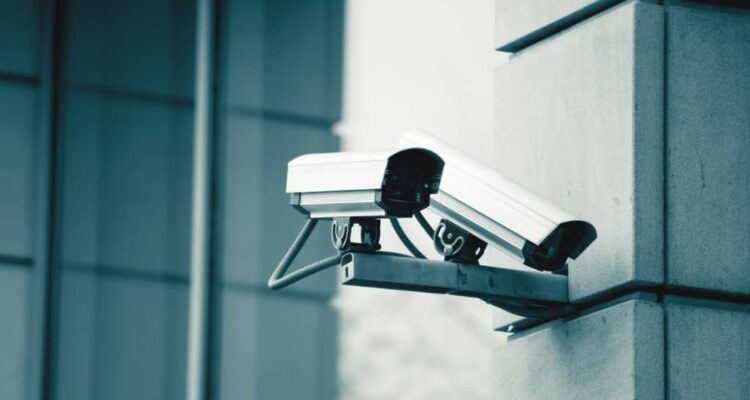 What Is the Difference Between Surveillance and Security Cameras?
As a home or business owner, your eyes can't be everywhere at the same time. Fortunately, technological advancements have enabled us to place cameras in places where we cannot always be present.
Surveillance and security cameras are at the top of the list for any home or business owner looking to improve their security. However, when beginning their search, one of the most frequently asked questions is about the difference between surveillance and security cameras.
Below, we'll discuss the various differences between surveillance and security cameras to help you choose the best security solution for your home or business. Continue reading below to learn more and find out how U.S. Protective Services can help you improve the safety of your home or business with our wide range of professional-grade security solutions.
What Are Surveillance Cameras?
Surveillance cameras, as we know them today, are primarily installed in public places to continuously record an open area. Surveillance cameras typically work in tandem with security systems and can be installed in homes, offices, retail stores, and other public places to provide security and deter criminal activity. The recorded footage from these cameras can also be used as evidence in the event that a crime occurs.
Surveillance cameras operate on an IP network, connecting the camera from a remote system and transferring the video to a secure location. This feature allows for a longer recording time, which is ideal for surveillance purposes. With their various features, surveillance cameras can be costly and complex to install, as many require integration with complete security systems, including video screens to monitor the activity captured by the cameras.
Some of the advantages of surveillance cameras include the following.
They
Deter Criminal
Behavior
Whether discreetly installed at home or the workplace, surveillance cameras help deter criminal intent. Because the criminals are aware that they are being watched, they will abandon their plans for fear of being caught.
They Allow for Remote Monitoring
As long as an internet connection is available, home or business owners can easily monitor surveyed areas no matter where they are located and can view the camera feed using a computer, tablet, or mobile device.
What Are
Security Cameras
?
Security cameras, also known as CCTV cameras, can be installed almost anywhere, including inside and outside a home or business. Security cameras are used to transmit signals from a specific area to a distant monitor and are primarily designed to monitor the things you value the most. Although some security cameras require professional installation, others can be installed by the end-user.
One of the best things about security cameras is that they only record when motion is detected, conserving energy and bandwidth. Additionally, advanced motion sensors and infrared night vision technology detect movement at any time of day or night. Security cameras also allow you to see your surveyed area in high definition, providing clear visuals so you know precisely what you're looking at. These cameras can even be combined with other security solutions, including doorbells that allow you to speak with the person at your door to provide a complete safety experience.
Some of the benefits of security cameras include the following.
They Monitor Suspicious Activities
Security cameras are a great way to monitor suspicious visitors in your area. This is useful for observing various activities in your home or business and lowering the crime rate in areas with a high number of criminal acts.
They Provide Evidence of Criminal Events
Security cameras are excellent for gathering evidence of any unexpected or expected events, particularly now that security cameras have high-quality audio and video. This makes it easier to identify criminal perpetrators.
4
Differences Between Surveillance and Security Cameras
Surveillance and security cameras are essential pieces of equipment to protect your property. However, while they perform similar functions, there are several differences between the two security solutions.
Functionality
The primary distinction between surveillance and security cameras is the function of each device.
Surveillance cameras are intended to monitor a specific public area, usually from a distance, and are typically visible and unmasked. However, security cameras have no control over the environment they're watching, as they simply record what happens in front of them and send the footage to a recorder, either digitally or via cable wiring.
Security cameras, on the other hand, record or capture images and transmit video and audio signals to a Network Video Recorder (NVR), where these signals can be viewed and recorded. Security cameras can detect motion within a specific area and send an alert via email, text message, or mobile app when motion is detected. Some cameras also allow security professionals to remotely monitor and view their cameras in real-time.
Technology
Surveillance cameras are used to monitor and control a specific property, typically comprised of an entire network of surveillance cameras. These cameras are frequently connected to IP networks, which can connect remotely to the central location of the cameras.
Security cameras system video feeds from all connected cameras and sends them to receiving equipment such as a monitor. This connection is typically made using a coaxial cable.
Features
Surveillance cameras use digital signals to transmit recorded video to a NVR via a single cable, eliminating the need for multiple power cables.
Security cameras, however, require cabling to transmit video feeds to a limited number of monitors, and the cameras must be strategically placed in a single location.
Applications
Surveillance cameras are better suited to simply monitoring a specific area and thus controlling any undesirable situation.
Security cameras are used to manage the security of public and industrial facilities and can be combined with intrusion detection devices to provide enhanced protection.
U.S. Protective Services — Your Go-To Security Solutions Provider
When choosing the best security solution for your home or business, your specific requirements will largely determine the answer. If you want a simple way to keep an eye on things without having someone physically watching you at all times, surveillance cameras may be your best choice. However, security cameras may make more sense if you require something that will detect motion and begin recording footage automatically.
Regardless of your decision, working with a reputable security company to provide you with either of the two is the best way to ensure you receive a quality security solution from a team of professionals.
For over 50 years, U.S. Protective Services has been committed to offering Northeast Ohio businesses and homeowners a comprehensive range of custom-tailored security solutions. With extensive, round-the-clock monitoring, we believe that our customers should get the most out of their security investment, and our number one goal continues to be providing industry-leading quality and service to all of our customers.
To learn more about how we can improve your residential or commercial security, contact U.S. Protective Services today to speak with one of our security experts about how our professional-grade security systems can simplify your security with extensive, 24/7 monitoring.